Baker's World Demo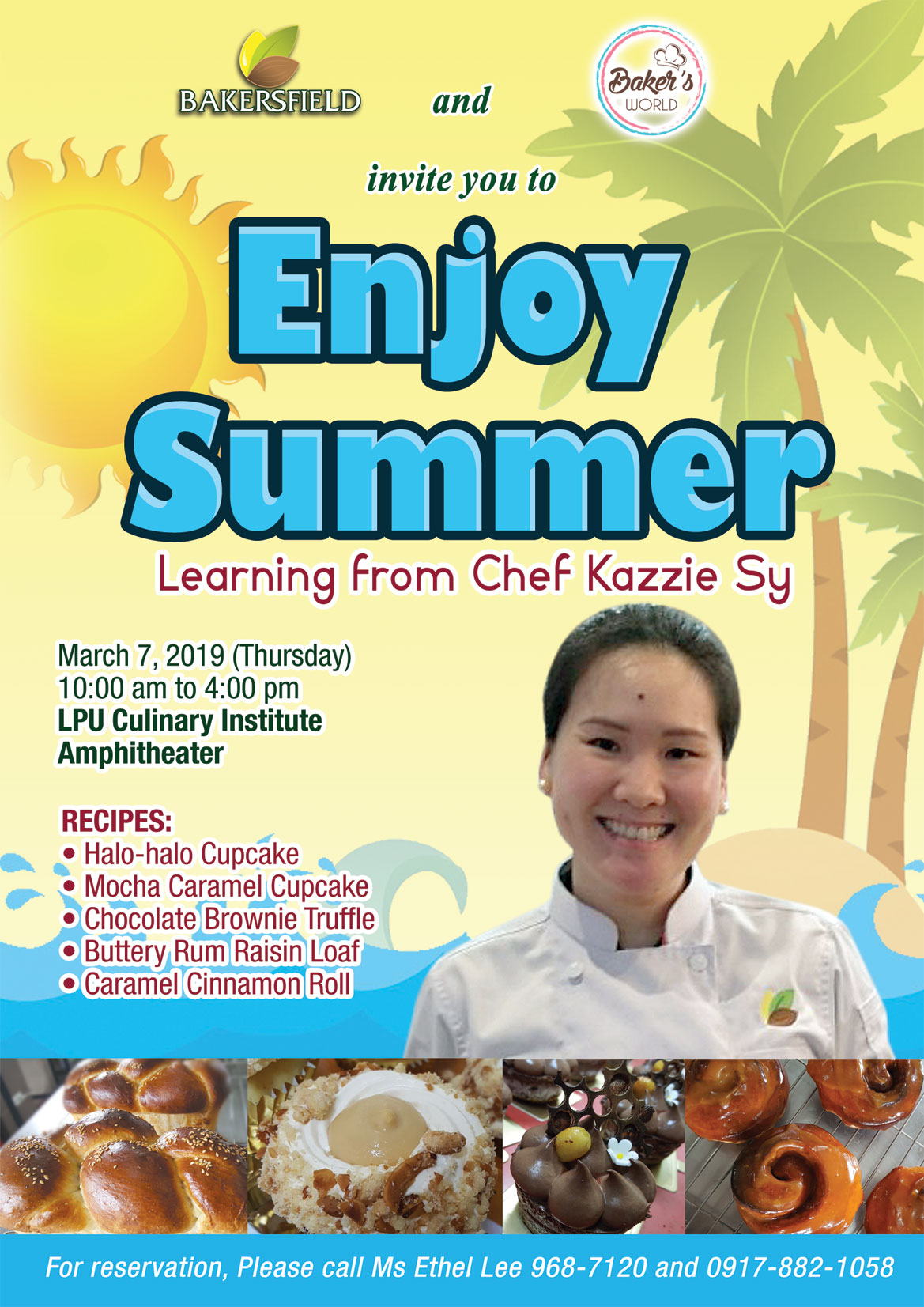 Bakersfield and Baker's World
invite you to 
ENJOY SUMMER
Learning from Chef Kazzie Sy
Date: March 7, 2019
Time: 10 am to 4pm
Location: The Bayleaf Hotel - LPU Culinary Institute Amphitheater 
Register for P500 at Baker's World.
RECIPES:
• Halo-halo Cupcake
• Mocha Caramel Cupcake
• Chocolate Brownie Truffle
• Buttery Rum Raisin Loaf
• Caramel Cinnamon Roll
Fee comes with lunch and loot bag. Limited slots only. Hurry register now. Available for all walk-ins and online customers.
For reservation, please call Baker's World 968-7120 and 0917-882-1058
Facebook Link
https://www.facebook.com/bakersworldphilippines1/photos/a.23328575019528...
99 slots left.
Event Date:
Thu,

10:00am

to

04:00pm

(Mar 07, 2019)