My Delish Demo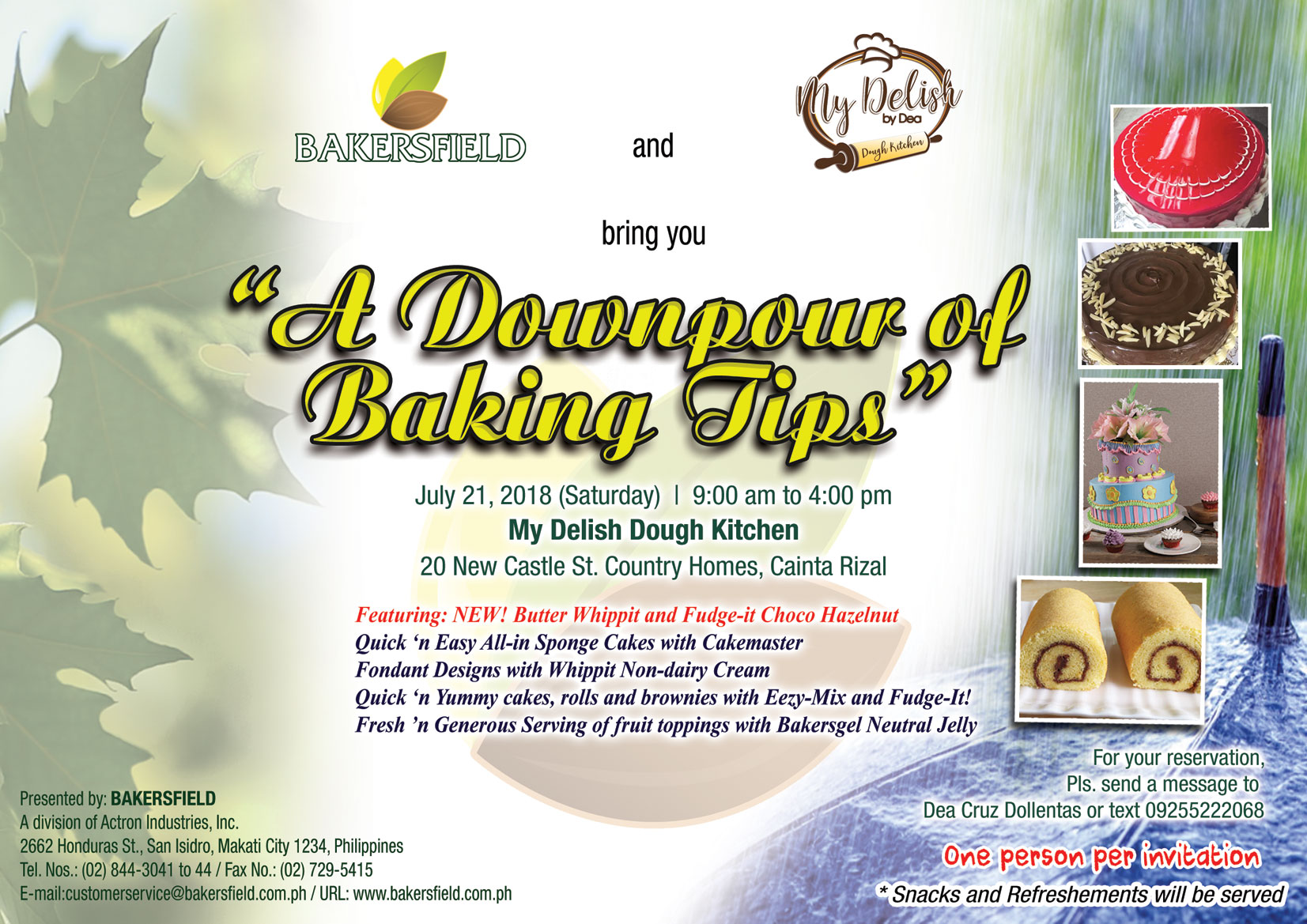 Bakersfield and My Delish
bring you
" A DOWNPOUR OF BAKING TIPS "
July 21, 2018 (Saturday)  
9:00 am to 4:00 pm
My Delish Dough Kitchen
20 New Castle St. Country Homes, Cainta Rizal
• Featuring: NEW! Butter Whippit and Fudge-it Choco Hazelnut
• Quick 'n Easy All-in Sponge Cakes with Cakemaster
• Fondant Designs with Whippit Non-dairy Cream
• Quick 'n Yummy cakes, rolls and brownies with Eezy-Mix and Fudge-It!
• Fresh 'n Generous Serving of fruit toppings with Bakersgel Neutral Jelly
200 slots left.
Event Date:
Sat,

09:00am

to

04:00pm

(Jul 21, 2018)